vv "Okay, there was this No Skateboarding sign right!..." ^^
[you arent supposed to get it..]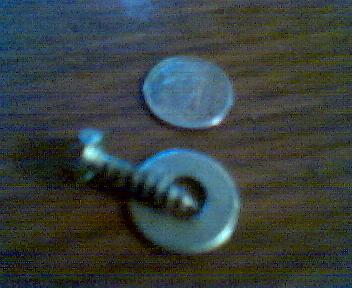 "B.C.I Mustang..But P.S.H.S Panther @ HEART!!! :D"
"Tut Tut, Looks Like Rain" haha Sher :P
"Ur Hotter then a Brunt Potato wraped in Lava" Hahaha Mike from the B-dot!
"u'll learn sumday my lil grasshopper" lol RZ
"Ching-Chong" haahaa Joshua
"why dont i Snap my Beers to get a Finger?" lol Sher
"...This was the best Night of my Year!" haaha kim
"YoU hAvE mOe On YoUr WaWa!!" LmAo MaDdA
--Sumthings are Better left Unsaid..--
>>I Love You is 8 letters...But so is Bullshit!!<<
--Dont waste ur time on sumone who wont waste their time on you-- eh Christie!
..how bout sum eddie n' charlie? eh co-tay? lol yur hardcore:P
<<Jus call JP...THURMAN MERMAN!lmao anit that right JP?>>
**Follow the Green Lights!! Lmao Shane and M**
--Kira UR Eating My NUTTZ!LMFAO! Kira, Autumn & M--
"What The Hell Are These!?!?" (Dates) Hahaha Kira Autumn and M
"Holy Shit Watch The Fire Man!"..."Wheres The Fireman?!?!" LMFO Cody & M
"L Cafiteria and S Cafeiteria"..."Hmm Long n South Cafe?!?"..."No Ashley Large n Small Cafiteria!! LMFAO SYDNEY!!
"Jus Joking...But Seriously!" LOL B-Dont!!
-Eating Cookies & Dieing In Bliss- Ha-Ha-Ha Emmy
*Little Instruments! LMAO Autumn!*
"Uhh i found it in the batheroom @ the high school.." Lmao Scottie!
"Is this is Weed Man?!?.."No srry the This isnt the Weed House!!" LMFAO Nikkeh & Shebly!
"Do You Have A Lighta??" LMAO W-Dot, Emily n Justin! hahah Srry Max!!
..Try outs are Tonight annnnd its Pole Dancing!!! LOL VERN (N.D)
**Drop Ya Jaw!!! LMAO Emily!!**
"Ill slap the Ugly off yu!" .."I aint got No Ugly on ME!" LMAO Justin.S.!!
~Hmmmm...Truutlesss!!~ haha MIKE!
"..If I wanted a Cow I would go 2 a Farm!" Lmao Scottie!
"OH WOW!" LOL EMILY!
BANG BANG!!!*with the cowboy hat on* LMAO EM
"Were in busy!"..."Ahhh i dont think thats a good thing to say" Haha Britt
~ Well first I would Hand Cuff ya to the Bed then start Whippin ya Repeatedly! ~ Lmao Verny:P